5 Important Marketing Automation Trends
Marketing automation has become the standard technology for online businesses throughout recent years. As conventional marketing processes begin to become more digital instead of personal, marketing automation is continuing to evolve into a mandatory platform that leverages business success.
The revenue for the marketing automation industry is growing by more than 30% each year, as evidenced by this chart.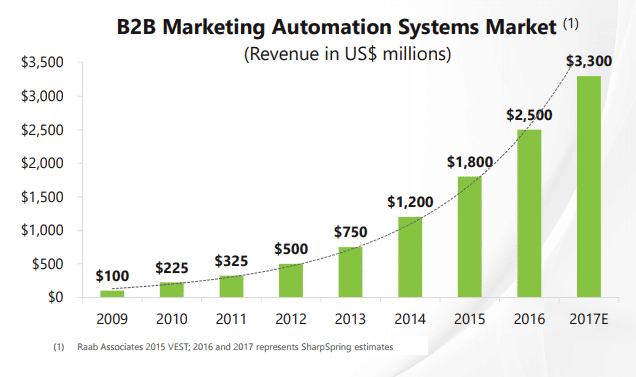 This chart proves that not only has the implementation of marketing automation grown, but technology has grown as a whole. Read on to learn about five important marketing trends.