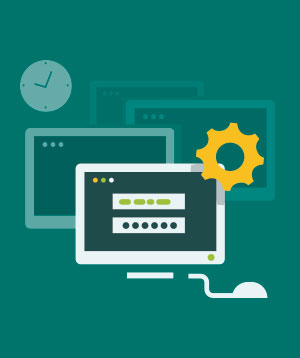 We hear these questions regularly. The answer is to the question is yes. Of course you should be updating your website to latest WordPress Update. Although you may be thinking, 'My WordPress site is just fine the way it is and I really don't want to update and risk breaking something', you may not be aware of the risks you could encounter by not updating. After all, there is the age-old saying, we all know and love, that if "it ain't broke, don't fix it!" which makes sense in most contexts and situations. However, there can be huge repercussions to ignoring updates on your WordPress website.
Security Vulnerabilities
This is probably the most important reason to update your WordPress site. It is common to think that no one would really be interested in hacking your website because you have routine traffic, but the reality is that every WordPress site (well, every website in general) is a target, regardless of web traffic being high, low, or moderate. There are countless spam-bots and hackers out there that track down older versions of every software - making you a  susceptible target. This doesn't mean that WordPress is not secure, but WordPress is one of the most prevalent and widely used content management systems today and it's a popular target for cyber villains. By not updating your WordPress site often, you are welcoming these problems and making it easier for your site to be hacked.
Fear not, anytime there is a security vulnerability found in WordPress, the WordPress team will release an update to fix that identified vulnerability.  This also applies to WordPress plugins and themes. Once the update is released, the security specification becomes publicly available on the Internet, which means that hackers can effortlessly research and break into old versions of WordPress.  So it is extremely important to keep your site updated for stronger security and to avoid getting hacked. The solution to security issues in WordPress would be to update, update, and keep updating!
Latest WordPress Features
This is probably the most appealing reason to update your WordPress site. Updating, of course, leads to new features and increased functionality! For example, before WordPress 3.0, managing menus was not that easy for users. Cut to WordPress 3.6, which brings a fresh menu manager and a more user-friendly interface. Evidently, each new version will make your experience less stressful with each advancement and optimized feature.  
Obviously, not all of the updated features are groundbreaking, but it's better to have access to the newest, improved version of something rather than to not. Some WordPress users are hesitant to update because added features may change their familiar workflow. Yes, there will be an adjustment period with the new update, but it should ease your mind to know that updates and new features are introduced gradually, and each version has just a few miniscule changes from the last.  So if you update regularly, you will only have a few new things to learn, whereas if you wait a prolonged period of time before updating, the changes will be much more dramatic and more challenging to adjust to.  So clearly it's more beneficial for you to update your WordPress site as often as possible to have the latest and newest features and to keep up with the times.
WordPress Compatibility Problems and eCommerce Risks
If you do not want to encounter issues with themes and plugins being incompatible in WordPress, then this would be another reason that you would need to continue updating your website routinely. Although WordPress' features and plugins are designed to improve performance, there is a possibility it may stop working for you if WP is not updated to the latest version. Just imagine, you hear about a brand new plugin that will help engage your visitors and you are eager to install it. Come to find out, it may not be compatible with your older version of WordPress. This could cause you to feel frustrated with the overall WordPress process and disappointed in your how your current site works. Maybe you have an online store and use a plugin to manage your shopping cart. If you haven't updated WordPress and kept your theme current, this could lead to something breaking. Oh no! Maybe the checkout process doesn't run as smoothly or shoppers cannot access the site at all. Hiccups like this have been known to happen from not updating on a regular basis. The only way to ensure compatibility with any new plugin is for you to update the older version of WordPress that you are using. This will help you avoid headaches in the long run.
SEO Enhancements
One way that Google ranks websites is website speed. In shortened terms, fast websites lead to more visitor engagement and higher organic search ranking. Nobody likes waiting in general - this applies to your site pages load time as well. It can be annoying from the customer standpoint to wait for your site to load and can trigger a drop in your web traffic. By not updating, you are compromising the possible speed improvements of your website, which will impact your site's performance, your users' experience, and your ranking on Google, Bing, and so forth. This would be a precautionary reason to keep current WordPress updated. If your users are not pleased with the site speed, then web traffic could potentially decrease, and all of this could affect your SEO with search engines.
Want to increase your organic search ranking?
Our digital marketing experts conduct in-depth keyword research to see what terms will boost you to the first page of Google and other popular search engines.

Closing Note
Don't live in fear from updating your WordPress because you are worried it could disrupt something. This idea that you don't need to update because everything is "working fine" is becoming obsolete. Live in the now with everyone else and update regularly! There are easy ways to backup your site so that if something happens during the upgrade process, you can easily rollback the changes you made and restore your site to how it was before. Delaying your WordPress updates can escalate into bigger problems down the road. Updating is the safest and most simple maintenance for owning a WordPress site.
If you are not sure how to manage your WordPress site or if you need help with updating habitually, you can contact us. At Firedrum, offer managed WordPress hosting and ongoing WordPress management services. Each update to your CMS and change to your website is taken with security precautions. Find out what Firedrum can do for your business - contact us today!
---
Have you seen all of our custom email marketing templates? Explore our unique, engaging templates and reach out to our marketing specialists, today.